What happens during a therapy session?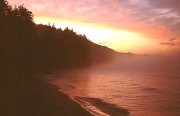 You remain fully clothed throughout the session and no special equipment, oils or physical manipulation is required. If you are unable to lie down, treatment can be given in a sitting position. The main purpose is for you to be as comfortable as possible.
Wonderfully soothing music is played. The practitioner gently places their hands non-intrusively in a sequence of positions which cover certain parts of the body. The whole person is treated rather than specific symptoms. All full treatments usually take 1¼ hours (15 minute consultation is included).
What will I feel?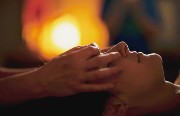 Because treatments are personalised, each person will feel something different. Feedback has varied: feeling warmth, from feeling heat to feeling code, feeling waves of energy, sensing various colours, or having no specific sensations. Reiki does, however, work towards the highest benefit for the person receiving the treatment. The benefits can be quite remarkable, from feeling deeply relaxed and calm, to obtaining relief from long-term pain and fatigue.
Treatments are safe, gentle, and non-invasive. Anyone can enjoy Reiki's benefits, including children and pregnant women.